Textile Data
data visualization
design research
prototyping
material design
On a ~2m² sized textile it shows eight data sets from five SSPs of the decades 2010 to 2100: population, global temperature mean, Gross Domestic Product, land cover, emission of carbon dioxide, consumption and primary energy.
A mirror axis in the center of the textile defines the origin of visualization. It cuts the categories without (top) and with (bottom) climate protection efforts in half to indicate incisive differences from a point of view.
The idea to create a royal climate tapestry came within an historical digression. Finding "Small Multiples" that fit together as pattern on a tapestry was the hardest part of the design process. Overall we experimented a lot with textile materials and tools like looms and knitting methods to find a decent way to visualize the data sets. The final data based tapestry has been knitten by Woollaa.
This project was developed by Samira Akhavan, Anna Heib and Amelie Kirchmeyer within the course Data Objects by Prof. Boris Müller at FH Potsdam.
A more detailed documentation can be found on Incom.
Medium Dissection Tool
webtypography
webdesign & development
prototyping
code experimenting
Medium Dissection Tool allows a poetic and analytical dissection of textual activities of a user profile on the platform medium.com by applying rule-based, emotional text analysis.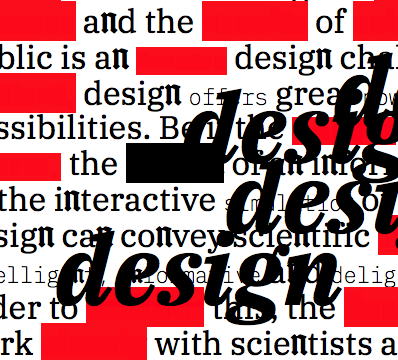 Word frequency, word length, negative connotation in article and comments are visualized in typographical dependencies and placed in a different, more analytical than contextual meaning. Those rules result in references and images that build new connections, point to meaningfulness and polarize.
The "game with rules" sometimes ends in completely meaningless arrangements, which leave the reader questioning the content and generate an alternative reading experience. A very clean layout from medium.com is broken up—the content is viewed from other perspectives and calls for exploration. The reading experience, the gambling through content is standing in the foreground, but please don't think it isn't strange!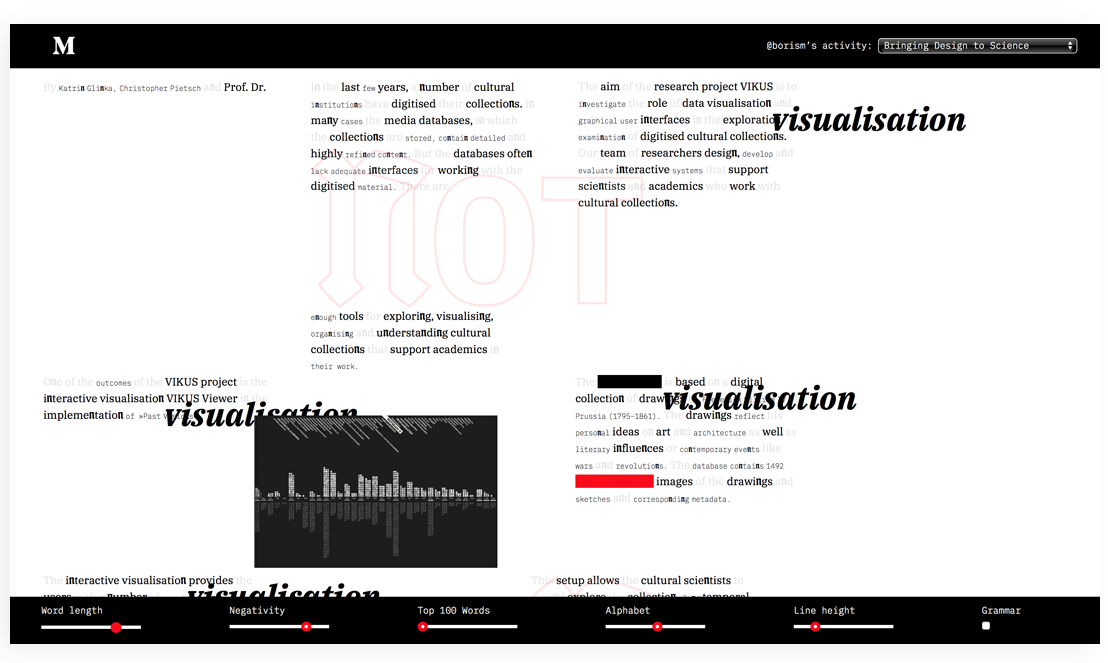 The tool is able to parse every medium.com user by appending the username to the URL. For the example we use the user activity of @borism.
This project was developed by Fabian Schultz and Amelie Kirchmeyer within the course Retro-Future-Webdesign by Prof. Boris Müller.

FH;P Erstiguide
webdesign & development
information architecture
user experience
mobile first
freelance
FH;P Erstiguide helps freshmen and women of the Potsdam University of Applied Sciences to have a pleasant start into studylife. The mobile-first web application illustrates essential information at a glance.
The user scenario is clear: a freshmen needs quick information about the building in which his lecture takes place or about the examination office, which examines his performance records or even the caféteria. He pulls out his smartphone and searches the FH;P Erstiguide.
I designed and developed a mobile-first web application, whose navigation allows browsing the site or selectively searching for information. A lot of attention was paid to accessibility and fast loading times. The result is a platform that is still very popular during the semester.

Launch the website!
The Type Writer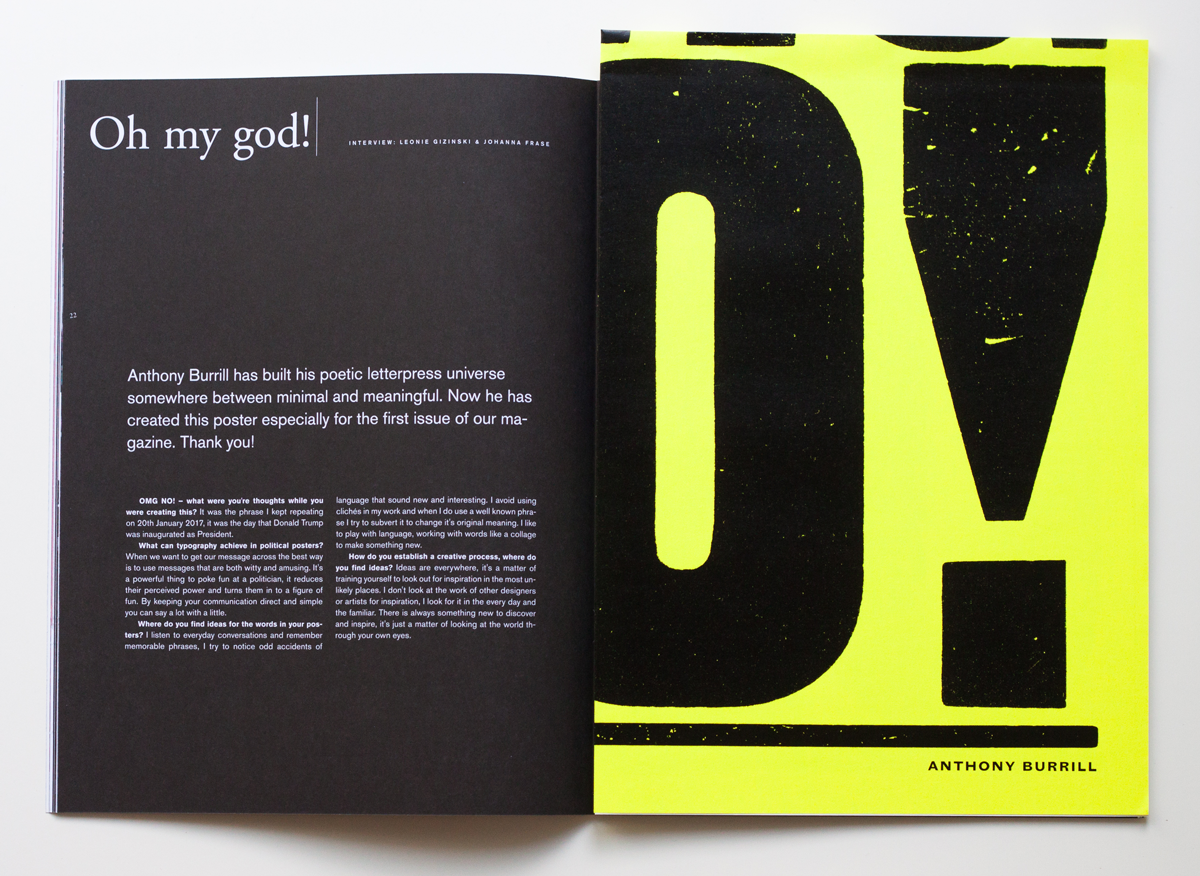 conception
content creation
storytelling
graphic design
lettering
The Type Writer – a magazine between poetry and typography is an independent magazine brought to life by a group of students within my study. It explores the mystic tension between poetry and typography by presenting diverse opinions from various contributors.
My task areas ranged from conception to content creation to marketing via kickstarter. Alltogether we built a team from people with various talents that has worked together well.
A very inspiring part of the process was my interview with Amnon Owed, who is a Computational Designer and currently developing a program for Processing that generates beautiful glitchart. The interview fills over five double pages.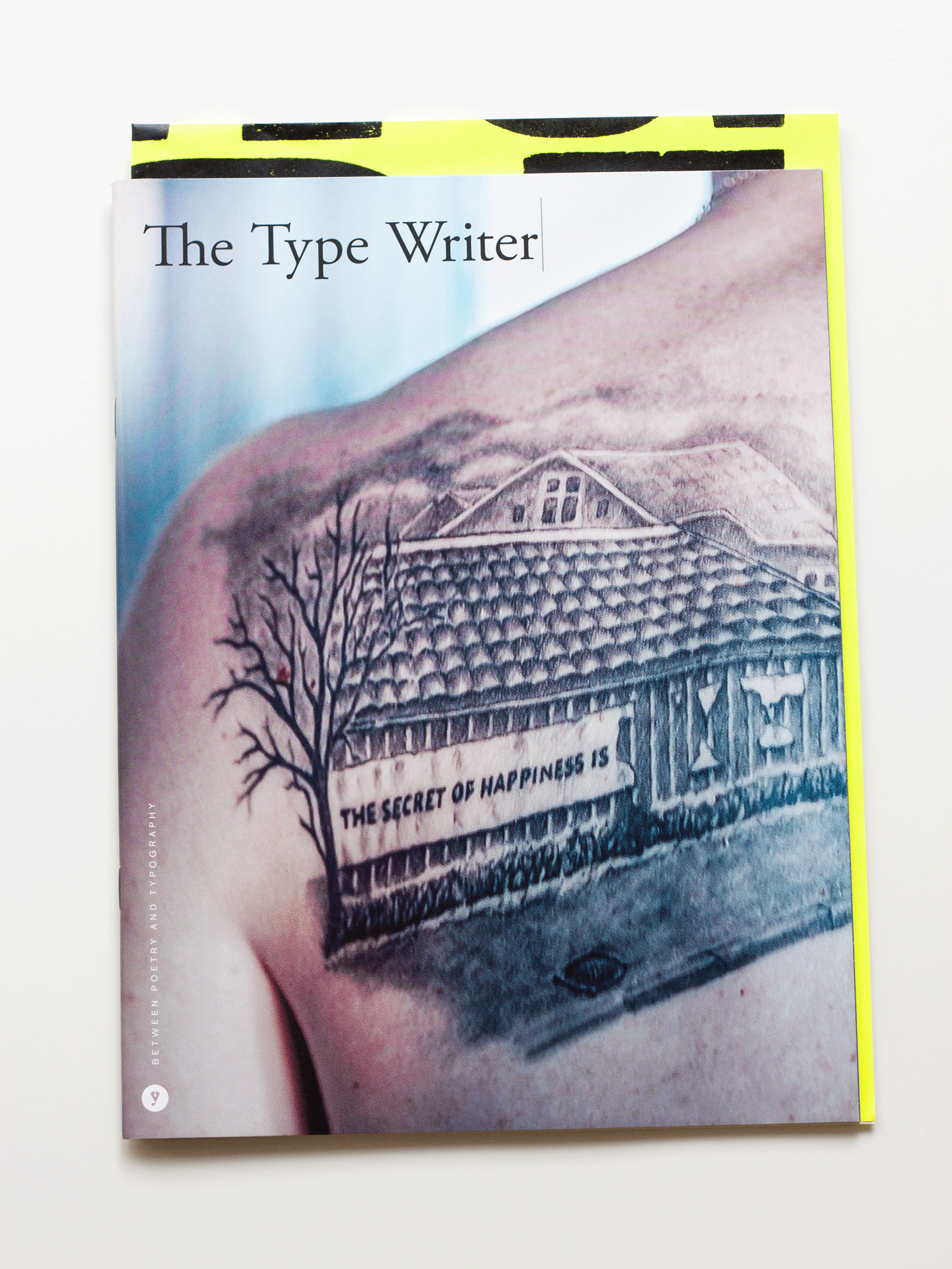 The first issue of the magazine has been released on the 14th of July 2017 and is available on typewritermag.com. There's more to come!

The magazine was developed within the course What a wonderful word by Prof. Sven Völker at FH Potsdam.
Zellner Optik
webdesign & development
information architecture
wordpress
user experience
freelance
Zellner Optik sells glasses, contact lenses and far more to regular customers in and near Donauwörth, Germany. The website delivers insight into humans, space and range of the company.
In dependence on the color and atmosphere of the optician's rooms, I designed an easy-to-configure modern wordpress website, which is in no way inferior to the regional competition.

Launch the website!
Omas Rezeptbuch
photography
book design & binding
typography
creative writing
Life story and cuisine of my grandmother is perpetuated in Omas Rezeptbuch. The self-bound book tells the story of expulsion from home and arrival in different conditions. It shows the environment through pictures and clears the present: "The world has been much better in former times."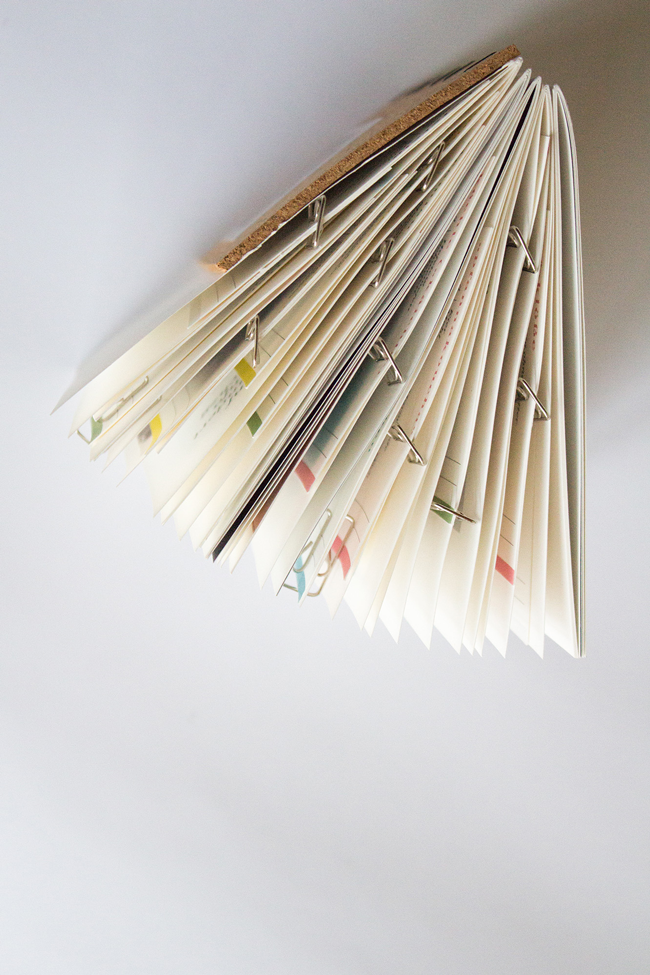 For the project I also created a photo series, in which I tried to capture the charisma and character of my grandmother's home. This is a selection of it.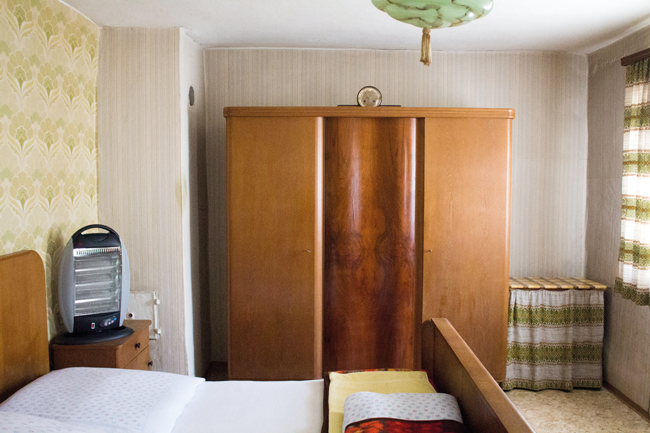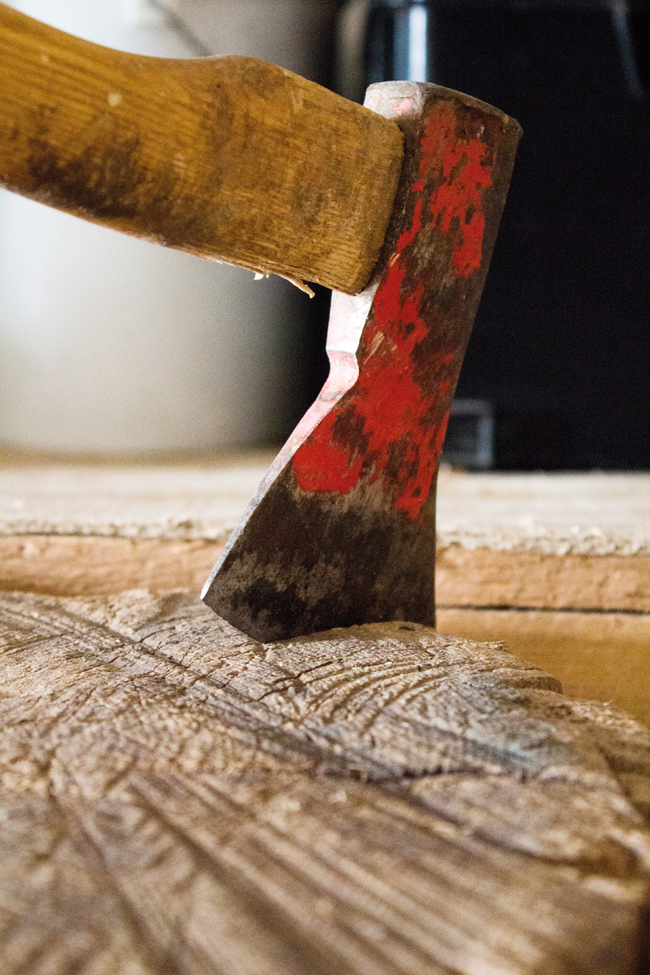 Feet Tracking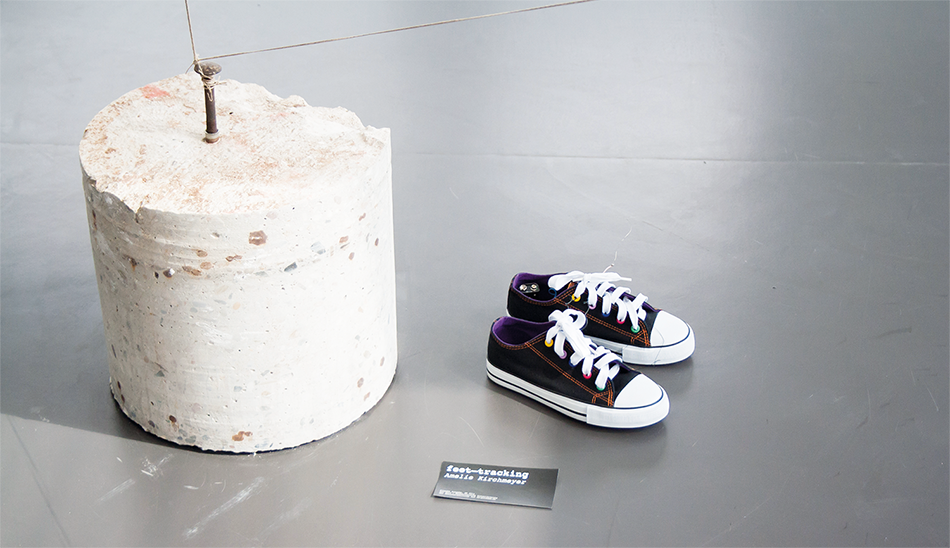 arduino
physical computing
soldering
The Feet Tracking shoes visualize visitor activity on the website of the Potsdam University of Applied Sciences. People leave traces, whether in real life or in the virtual world of the Internet. To make these visible, the shoes run forward at high traffic and backward when the traffic gets less.
Tinkering the whole day—isn't it an adult's dream? Although I was sitting in the university's interface lab 24/7, I realized how much fun it is to actually build physical things that interact with the world. This is another generalistic knowledge I gained to have the ability to look at upcoming projects from different views.

This project was developed within the course Input. Output. by Prof. Monika Hoinkis and Fabian Móron Zirfas.